2023 Finalists
National Awards for Disability Leadership
The #DisabilityAwards2023 are proudly supported by Team DSC, Australia's leading training, conference and consulting group specialising in the NDIS.

The Finalists for 2023 are:
Summary
Lesley Hall Award for Lifetime Achievement
Ben Clare
Margherita Coppolino
Karleen Plunkett
Rights Activism
Marlene Khouzam
Heidi La Paglia Reid
Inclusion
Akii Ngo
Dr Lucy Mercer-Mapstone
Together: Access and Inclusion Training
Innovation
WaterAble
Down Syndrome Australia – Inclusive Communication Project
Robert King
Social Impact
James Parr
Carly Findlay OAM
Shane Hryhorec
Jessica Horner
Lisa Cox
Change Making
Jenny Smith
Jessi Hooper
Megan Spindler Smith
Sarah Joyce
Arts
Natalia Stawyskyj
Andy Jackson
Michelle Taylor-Holmes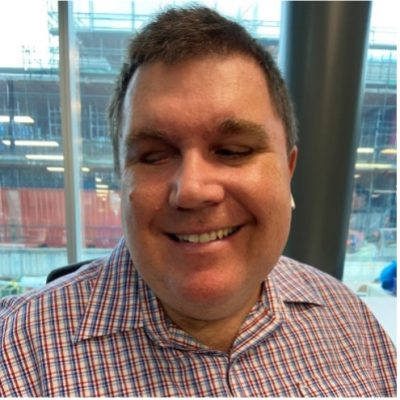 Ben Clare – Lesley Hall Award for Lifetime Achievement
Ben has worked for over 20 years throughout Australia & the Pacific. He worked and volunteered to teach children braille literacy and how to use computers with JAWS and NVDA. Ben advocates for and provides advice on disability inclusion and inclusive education to government bodies.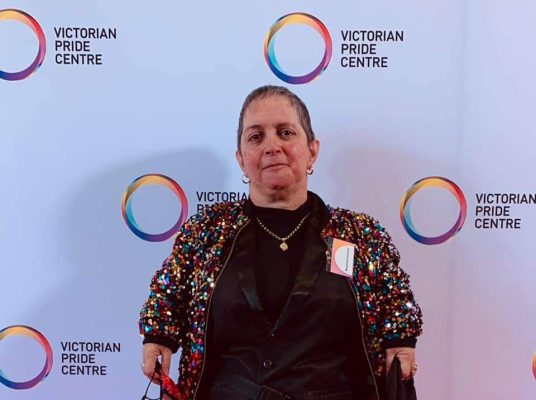 Margherita Coppolino – Lesley Hall Award for Lifetime Achievement
Margherita dedicated herself to improving the lives of LGBTIQ people living with disabilities. As a result of her courage and determination to continue pushing and advocating for people with disabilities, accessibility is a top priority in all frameworks.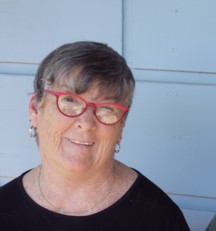 Karleen Plunkett – Lesley Hall Award for Lifetime Achievement
Karleen's tireless and ongoing advocacy for women with disability has translated to changes in policy and practice. Her active engagement in various groups dedicated to driving systemic change, embodies her vision of a world where everyone can access healthcare and services without obstacles.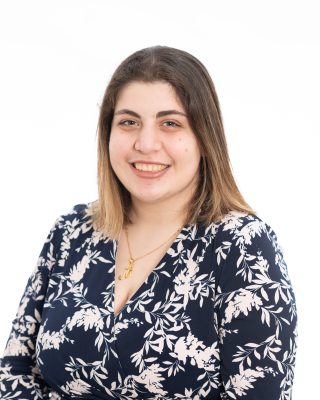 Marlene Khouzam – Rights Activism
Marlene has made significant contributions to advancing the status of disabled people in Australia. As the President/Founder of the Disability Society at Macquarie University, she has created an inclusive platform for disabled individuals & conducted vital research on the impacts of COVID-19.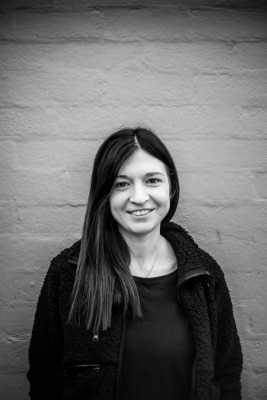 Heidi La Paglia Reid – Rights Activism
Heidi has worked tirelessly to advocate for and represent the rights of Autistic and disabled people and is currently working on Australia's first National Autism Strategy. Heidi has also led and contributed to numerous initiatives which aim to prevent violence against disabled women, including Our Watch's Changing the Landscape framework and Women With Disabilities Australia's Our Site website.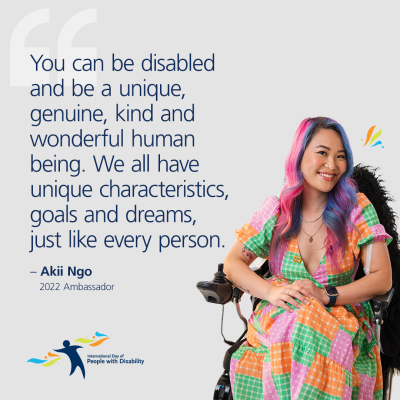 Akii Ngo – Inclusion
They have actively & passionately brought awareness & inclusion to the LGBTIQA+ disability community as the inagural Sydney WorldPride Accessibility Manager focusing on all things inclusion & accessibility for all Queer, disabled people. Also leading the LGBTIQA+ Intersectional Strategy at NDIA.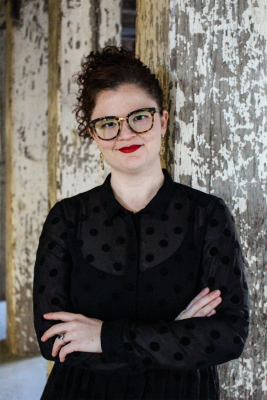 Dr Lucy Mercer-Mapstone – Inclusion
Lucy is a proud queer disabled woman and a victim-survivor of sexual assault. She advocates across sectors using her intersectional lived experiences to educate, empower other advocates, and drive social, cultural, organisational, and legislative reform for a more inclusive society.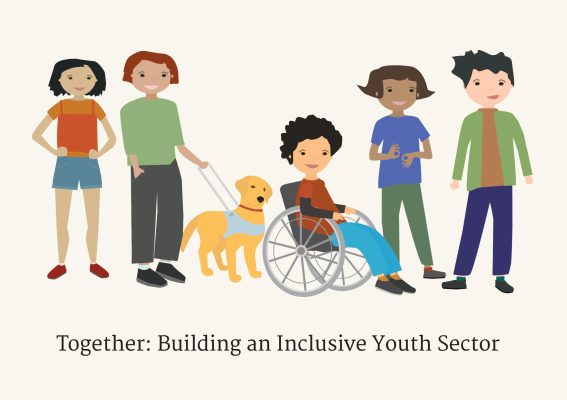 Together: Access and Inclusion Training – Inclusion
Together: Access and Inclusion training is one-of-a-kind training co-designed and delivered by disabled young people, to advance disabled young people's access and inclusion in the systems they access.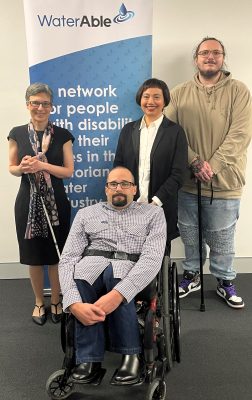 WaterAble – Innovation
Established in 2020, WaterAble is a unique network for people with disability and their allies in the water industry. WaterAble has taken an innovative sector approach to improve disability inclusion, partnering with all 18 Victorian water corporations, as well as working with people with disability. This sector approach leverages water industry collaboration through pioneering day of action workshops, member programs, events and toolkits. Between 2020 and 2022 the number of employees identifying with a disability across Victorian water corporations increased by 2%to 6.2%.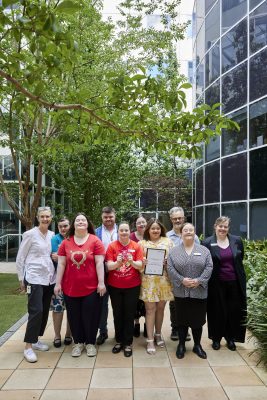 Down Syndrome Australia – Inclusive Communication Project – Innovation
The team consists of a manager and 10 adults with Down syndrome who are trainers, educators and advisors. They build the capacity of the health workforce. They deliver training to health students and health professionals and undertake a range of advocacy-focused activities. Since 2021, the team has delivered over 100 education sessions to over 5000 health professionals and students. They are improving the inequality in health for people with intellectual disability.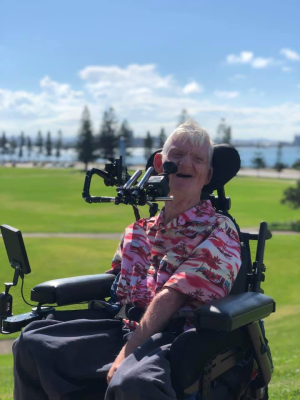 Robert King – Innovation
Rob lived in institutions for 50 years. Now Rob lives by himself in his own accessible apartment with a life filled with love and connection. He has done this by having an unyielding vision, creating new support systems, grasping the opportunity of technology for freedom and a support circle. Rob is non verbal with significant physical disability and proved the idea that he couldn't live safely on his own after institutionalisation as false & ableist.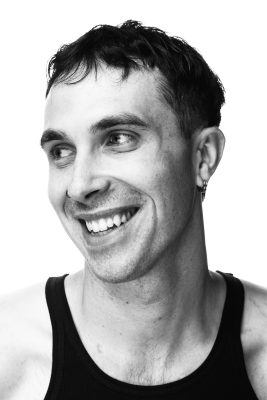 James Parr – Social Impact
James Parr is a Melbourne-based right below-knee amputee, sharing his story, and lived experiences to champion inclusion and representation for the disabled community within mainstream media/fashion industries. James has worked hard to change the sad narrative or sad stigma that having a disability has to a new narrative. He has done this by increased visibility and representation through modelling for: Champion, lululemon, Stellar Magazine, Tommy Hilfiger, Calvin Klein and walking multiple runways for Melbourne Fashion Week, Melbourne Fashion Festival and Australian Fashion Week.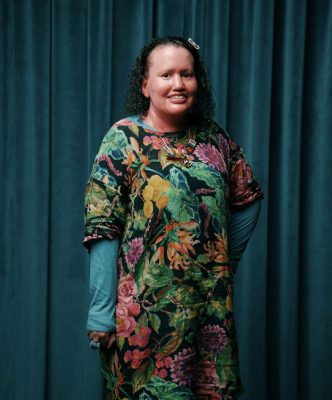 Carly Findlay OAM – Social Impact
Carly Findlay OAM is a writer, speaker and appearance activist. She's published a memoir called Say Hello, and edited the highly acclaimed anthology Growing Up Disabled in Australia. She's passionate about access, inclusion and representation in the arts. With lived experience of Ichthyosis, a rare skin condition, Carly has become an ambassador for the global awareness campaign by Face Equality International, called We Will Not Hide.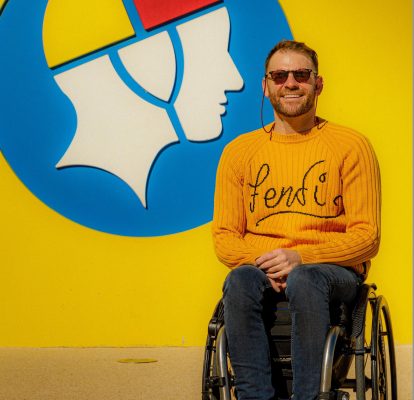 Shane Hryhorec – Social Impact
Shane works tirelessly to improve the lives of people with disabilities. He founded Accessible Beaches Australia to advocate for access for all. He also uses Mainstream & Social Media to campaign for changes in all aspects of people's lives & this year launched his own accessible and inclusive bar.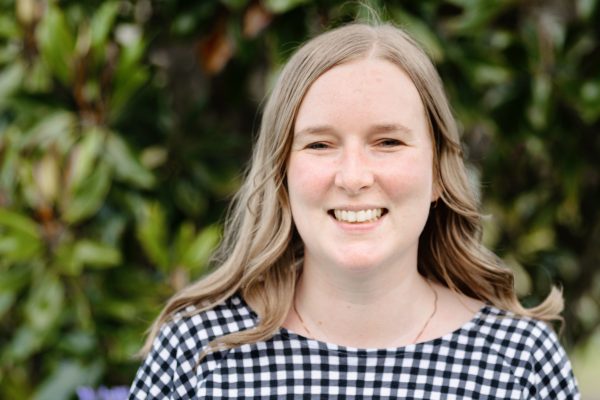 Jessica Horner – Social Impact
Jessica Horner is a journalist and disability advocate. Her work explores representation of Autism in adults. She is a Walkley Foundation finalist for her compelling article A Rich New Lens -https://www.abc.net.au/news/2023-02-06/autistic-adult-autism-diagnosis-identity-stereotypes-myths/101678172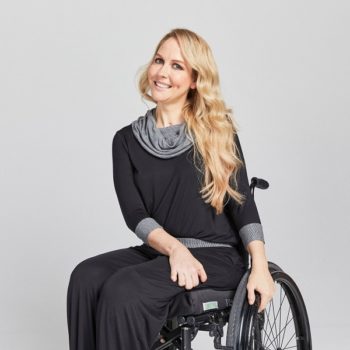 Lisa Cox – Social Impact
Lisa has combined her professional and academic backgrounds in media and communications with her lived experience of disability to become one of Australia's most respected disability advocates. As a Disability Affairs Officer at Media Diversity Australia, Lisa co-wrote the Disability Reporting Handbook – a resource to guide better newsroom reporting of people with disabilities.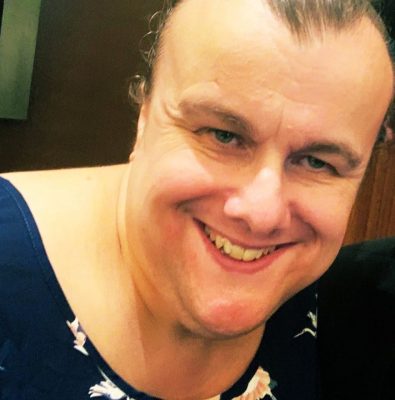 Jenny Smith – Change Making
Jenny is a powerful advocate for mental health reform and uses her lived experience of mental illness in her current roles to advocate, educate and support people, while reducing discrimination and stigma by sharing her story using online platforms, and through advocacy projects Her main objective is to create an inclusive society where people with mental illness are treated as equals and valued.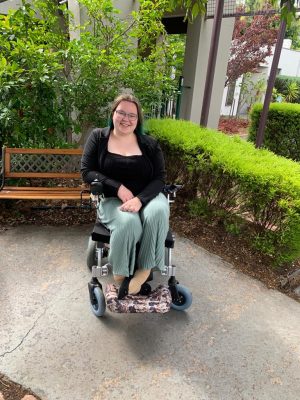 Jessi Hooper – Change Making
Jessi is subcontracted as a part of DSA/DSR to facilitate inclusion in sports for clubs and organisations all over Australia, focusing on areas of improvement to ensure that PWD can access sports. Jessi is focused on inclusion in all aspects, recently being the first person in a wheelchair to speak in Victorian state parliament (June 2022), focusing her speech on accessibility and inclusion within PTV.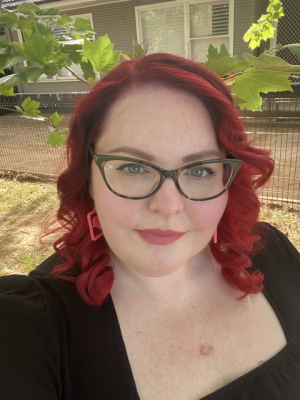 Megan Spindler Smith – Change Making
Manager, Leadership & Talent Development (ABC) and Chair, ABC Inclusion. Australia's first Disability CEO Intern and lecturer in Strategic Workforce Learning and Innovation (UTS). As part of all these roles they have focused on disability inclusion and accessibility for PWD's in Australia. Led ABC's DEN to win network of the year, for the innovative changes to content accessibility, a pwd led disability affirming leadership program, job access/ABC event increase creation of disability affirming organisations Australia wide.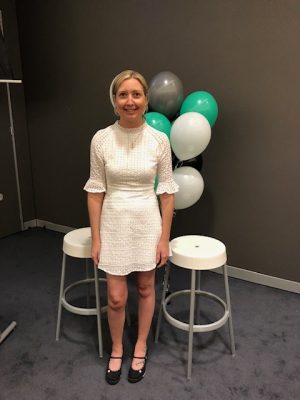 Sarah Joyce – Change Making
Sarah's dedicated advocacy played a pivotal role in the recognition of World Meningitis Day in Australia by health ministers and significantly boosted meningococcal vaccination rates and access. As ambassador for Meningitis Centre Australia and CoMO, she has featured in media, on buses & billboards.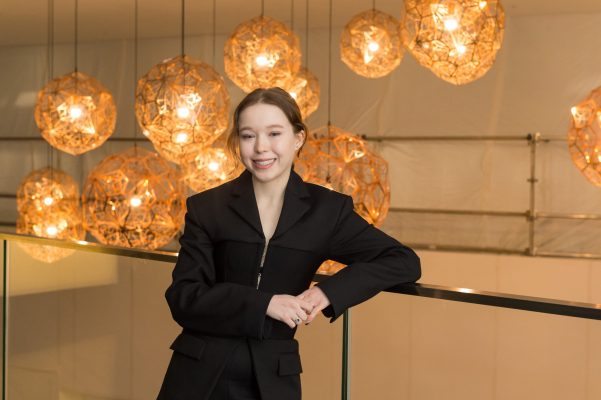 Natalia Stawyskyj – Arts
Natalia Stawyskyj, MAICD is a filmmaker and founder of Two Shoes Films, known for the Screen NSW-funded film 'All Silent Dogs'. She was in AICD's Disability Leadership Program and nominated for Young Australian Filmmaker of the Year. She is a fierce advocate for improving accessibility in the arts. Her acclaimed films novelly explore disability through genre. She has used them to broaden the definition of a disabled story and increase understanding of her lived experience.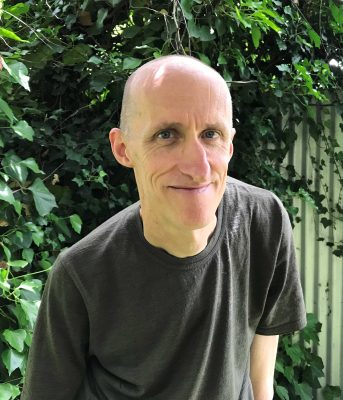 Andy Jackson – Arts
Andy Jackson is an award-winning poet with an extensive portfolio of written and performed works that explore issues on disability. He has featured at many literary events and arts festivals in Australia and overseas. His work centres the voices and experiences of disabled and disfigured people. Through his writing and performances Andy has achieved widespread awareness and space for disability to be expressed not as something as tragic or inspirational, but rather explored through its complexity and diversity.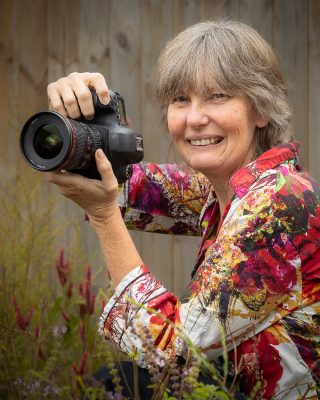 Michelle Taylor-Holmes – Arts
Michelle is an award-winning photographer with a lifetime passion for nature and environment preservation. Her unique view of the world is showcased on her website 'Australian Nature Photography' and in a number of exhibitions. She proudly wears the badges of invisible disability and business owner. Many times Michelle has said words to the effect of 'I want people to see the world the way that I see it through the lens of my camera. … it's just how I think that we should all see the world in general when we look at each other.'… no disability, no differences.'
#DisabilityAwards2023