National Awards for Disability Leadership
Recognising the achievements of disability leaders
The National Awards for Disability Leadership recognise and celebrate the extraordinary contribution and leadership shown by disabled people and our organisations in Australia today.
These Awards reflect what is important to disabled people and the ways that we are effecting change and pursuing equality for our community. They recognise outstanding achievements by individuals, or disabled people's organisations, who have significantly contributed to advancing the status of disabled people.
The Awards will be delivered across seven categories for outstanding achievement or outcomes by disabled people, reflecting the diversity of our community, and the intersectional nature of our lives.
Sign up to receive regular Awards updates
The Awards were first held in 2018 and featured an Awards Ceremony delivered via global webcast
#DisabilityAwards2019
Proudly presented by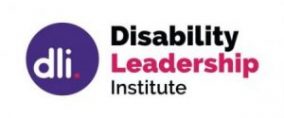 National Awards Ceremony
The National Awards for Disability Leadership will be presented during a live global webcast (captioned) on Tuesday 3 December 2019 from 1 to 2.30 pm AEDT.
Start planning your watch party now!
Got a device? Have access to the internet?
Then you can join us via our YouTube live webcast (via the Disability Leadership Institute YouTube channel).
Check out our FAQ hosting a Watch Party
#DisabilityAwards2019
Award Categories
There are seven categories, reflecting what is important to disabled people.
Nominations for 2019 are now closed.
Sponsorship?
Interested in supporting the Awards? Contact us about becoming a sponsor.
Sponsorship packages are available for as little as $500 to assist with access costs, up to whole of Awards sponsorship arrangements.
Need more information?
Please email us with your question.
#DisabilityAwards2019