Develop, support, promote - disability leaders
The Disability Leadership Institute offers leadership development and support for disability leaders, including coaching, training, networking, and a range of resources.
Our members enjoy a community of practice, connecting with leaders all over the world to discuss their leadership, share ideas, solve problems and support each other with networking and advice.
We operate virtually so it doesn't matter where you are, or what your disability is, you are welcome as a member or as a participant in our programs.
We do things differently by looking at leadership through a disability perspective, and by acknowledging the specific attributes of disability leaders. We use this perspective to develop our programs, short courses and webcasts so that you have access to the latest in leadership development without encountering ableism and discrimination, while also using your disability to enhance your leadership style.
Our members and program participants come from a broad range of fields and experiences in over 20 countries.
The DLI is also the home of the Australian National Register of Disability Leaders which offers a single portal for companies or agencies wishing to engage C suite expertise, find a new board member, engage a conference speaker, or locate a media expert. The register is open to all disabled people, and open to all companies and agencies wishing to improve their diversity. All members are listed on the National Register.
The Disability Leadership Institute has been established by disability leaders for disability leaders. It is time to change the way leadership is understood.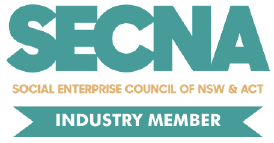 Why a Disability Leadership Institute?
Meet the gardener of leaders. Christina Ryan is the CEO and Founder of the Disability Leadership Institute.

She has been an active leader in the Australian disability community for over 20 years, working at an international, national and local level to change the diversity agenda, while mentoring and supporting numerous people with disabilities to their own leadership success.

Christina pioneered the use of mainstream forums by women with disabilities at the United Nations, and now mentors and teaches effective use of the UN for rights activists globally, while working as a leadership coach for people with disabilities.

After 20 years working in community sector management, Christina realised that the levels of violence and marginalisation experienced by people with disabilities were the direct outcome of inequality, and that to address this we need a growth in disability leadership right across the public domain.

So, Christina established the Disability Leadership Institute in 2016 as a professional hub for disability leaders to build & support our disability leaders. It is the first organisation of its kind globally, run by and for disability leaders. The DLI aims to grow the presence and recognition of disability leaders across all sections of our community. Christina is also a regular keynote speaker and commentator and a leadership coach.